Meet our operational guru, Lucy Lehmann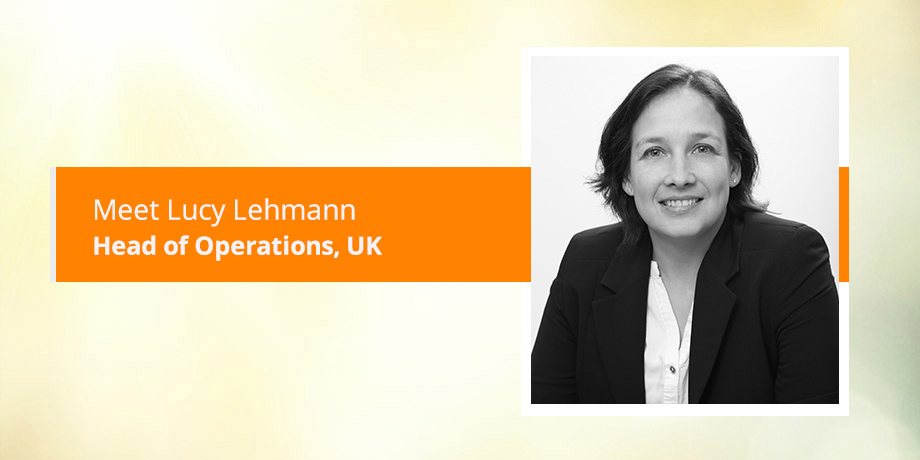 In this post in our blog series where we shine the spotlight on our executive staff members, we introduce you to our operational guru, Lucy Lehmann, Head of Operations, UK
Lucy believes that the values that underpin a good digital citizen are no different from the analog world – values such as kindness, fairness and honesty remain important. Read on to find out what Lucy appreciates most about working at Striata and her advice on how to behave in the digital world…
What's your backstory (how did you come to be working for Striata)?
I have always been passionate about technology. After earning a degree in Education and Psychology, I began working for an educational software company, providing technology solutions for more effective teaching and learning in South Africa.
I continued working in the ICT and learning industry, by joining a company that specialized in e-Learning and ABET. I then joined Striata in 2009 and still enjoy working in the fast paced and constantly changing world of IT and digital communication.
How has the business changed since you joined?
Striata has always been known for its world class digital communication and secure document delivery solutions, but there is so much more that we offer and this distinguishes us from our competitors. We pride ourselves in our customer engagement, security, deliverability and digital communication strategies. Striata has also grown extensively in e-invoicing and payments and the secure document storage and presentment space.
What has remained constant in the business since you joined?
Striata has always had a unique company culture best described as "team-first" and this is evident through daily interactions and attitudes with staff and customers. Striata makes employees' happiness a high priority as happy employees make for happier customers.
What do you appreciate most about working at Striata?
At Striata there has always been a 'we can do it attitude' and there is not much we would outright say we could or would not do. This approach allows for great personal growth, flexibility and innovation.
What is the most important lesson the next generation need to learn about operating in a digital world?
While the methods of interacting with people are changing rapidly, the values that underpin a good digital citizen are no different from the analog world. Whether you have physical friends or virtual friends, play games online or in the garden . . . values such as kindness, fairness and honesty remain important.
If you could give your younger self (before you became digitally active) advice on how to behave in the digital world, what would it be?
The most important advice one can offer, involves the way you conduct yourself. Be aware that anything you say or do online could become public knowledge at any time. Ask yourself "Would I be embarrassed if what I am about to say is available for all to see?" If the answer is "yes" or "maybe", stop and think before you hit the send button. This may just save you tons of trouble in the future.